At Pelonis, we strongly believe that workplace safety should be a priority throughout the year. Guided by our own lasting commitment to fostering a safe and productive working environment, we'd like to continue the conversations started during this past National Safety Month by outlining some of the safety features of our Positive Temperature Coefficient (PTC) heaters.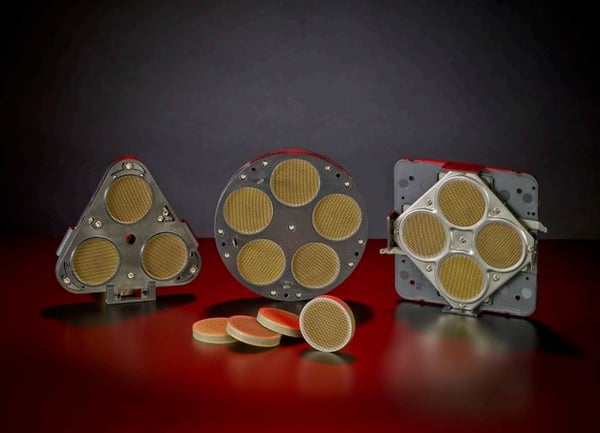 While some heaters are too risky to use in enclosed areas, our specialized PTC heaters allow users to heat small spaces in an efficient and safe manner. At Pelonis, our PTC heaters currently come in two models—fin air heaters, and honeycomb air heaters. Both are designed with unique, cutting-edge safety features to protect the wellbeing of our customers.
Fin PTC Air Heaters
Our fin PTC air heaters have several design features intended to optimize the safety of users while the heater is operating. These heaters feature quick thermal response, internal safety fuses, a low inrush current, and an automatic cutoff to prevent abnormally high currents––all to ensure reliable peak performance without compromising user safety.

Fin PTC air heaters also have a great deal of versatility in their designs, allowing for unique customization options. For example, double insulation enables the safe and efficient use of these heaters in high humidity environments. These type can also be further customized with external fans, outer frames, shielding, and axial cooling fans to provide even more protection.
In addition to these safety features, the fin PTC heater is self-regulating, which helps prevent the risk of overheating and creates better conductivity and efficiency. Together, these characteristics translate to a more stable electrical response and a longer operating life.
Honeycomb PTC Air Heaters
Our honeycomb PTC air heaters feature 1,200 tiny holes that enable an even flow of air across the heater's surface area, causing more uniform heating of a space. The power level of the device is scalable—configurations of three, four, or five discs can produce up to 2,000 watts of heat output.
The honeycomb heater uses a specialized semiconductor ceramic material with a very high PTC value. That, combined with the honeycomb design, allows this PTC heater to produce as much as 50% more heat flow than a conventional coil heater––producing optimal energy efficiency and uniform heating.
The honeycomb PTC heater, like the fin, is also designed with safety in mind. One of the honeycomb's standout features is that it operates below paper's ignition temperature––making it ideal for safe usage in myriad air heating applications.
Safety First
At Pelonis Technologies, we're committed to both worker and customer safety and wellbeing every day through both our products and our practices. Throughout the year, we work to further the conversation around safety by raising awareness of common safety issues and risks in the workplace and at home among our employees. We hope to inspire our peers in the industry to have a similar dialogue with their workforce so that we can work together to ensure the safety of every workplace.
Pelonis Technologies is proud to be a leading manufacturer of specialty heating solutions with our top-of-the-line PTC air heater offerings. To learn more about our specialized PTC air heater products or to discuss our full catalog of heating solutions, contact our team today.