Industrial heating has advanced to meet the increasing demands of modern applications. As the technology continues to progress, several factors must be considered to ensure ideal results.
Heating systems rely on different interconnected components. A single faulty component can jeopardize the entire system, leading to reduced productivity or equipment failure. Forced downtime is harmful to business and you could lose many valued customers. To prevent these issues from affecting your application, engineers must employ proper design methodologies.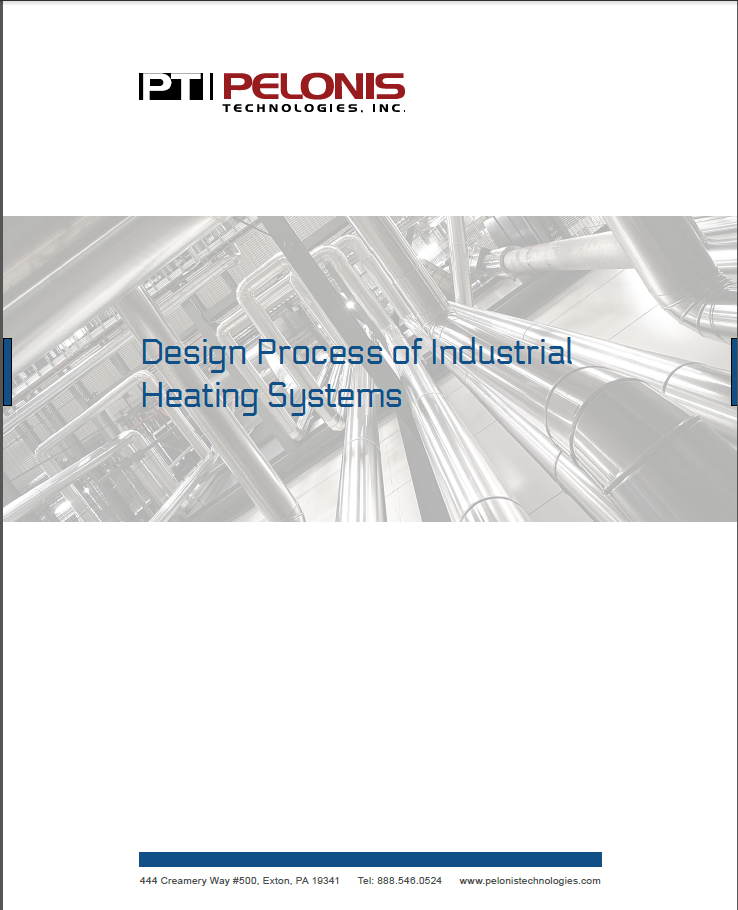 At Pelonis Technologies, our team is well-versed in the design considerations needed to obtain the best performance from your heating system. We would like to offer you important design insight with our new eBook titled Design Process of Industrial Heating Systems.
This detailed guide discusses critical questions that every design engineers needs to consider:
What is my intended application? Your choice of machinery and components will depend on whether you're designing a heating, cooling, or ventilation system.
Which components are more appropriate for my needs? Fans and blowers have unique flow and pressure characteristics. Every situation has certain requirements and entails the use of either a fan or blower.
What is my application environment? Different environments can affect your heating system, and you must consider every detail to prevent system failure; this includes spatial concerns as well. You may need greater or fewer amounts of heat depending on the application space itself.
Are there industry standards I need my system to abide by? There are strict standards in place to ensure customers receive the safest, highest-quality heating systems. If you cannot meet these industry standards, your customers will find another manufacturer that does.
Learn More with This Guide
For in-depth answers to these, and other significant design questions, download Design Process of Industrial Heating System today. This free eBook will help inform the decision-making process of any design engineer.
For more information on industrial heating solutions, please visit Pelonis' online resource library or contact us anytime.