Technology advances at a rapid pass, often times going so fast that we don't have a chance to know where it is going to take us and just how quickly our lives and work will shift with it. In order to keep updated on what has happened in the first six months of 2014, we took a look at some of the newest and most exciting electronic technologies launched or announced this year. Here's our rundown of 10 of the most interesting stories to hit the tech news world in the last 7 months.
Tesla Opens Patents to the World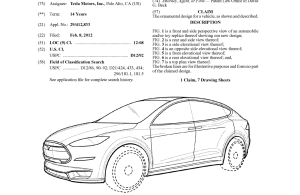 (image credit: US Patent Office)
Seeking a way to open the flood gate for electric car innovation and production, Tesla has "open sourced" their patents. The company's idea is to help accelerate the design and creation of new electric car designs in order to address what they term as the "carbon crisis." In addition to providing the patents to budding entrepreneurs, the company will not initiate any lawsuits that are related to usage of them.