What are Ball Bearing and Sleeve Bearing Fans?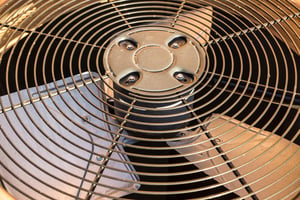 Ball bearing and sleeve bearing fans are particularly useful for cooling and industrial applications as they exhibit a lower level of friction and are able to operate faster and with greater efficiency.

Ball bearings incorporate rolling metal balls within parallel grooved rings, or races, that facilitate fan motion with minimal friction. The free movement of the balls within the bearing allows it to move smoothly in any direction, which makes ball bearings popular for applications that require multi-axis movement. In fans, they offer the benefit of variable speed, extended fan service life, and enhanced energy efficiency.

Sleeve bearings, also known as slide bearings or bushings, are cylinders placed within a housing that enhance linear motion by absorbing friction, thereby improving efficiency and reducing vibrations and noise. They can be composed of a variety of materials, including metal, plastic, and fiber composites, and they are often used in fans to facilitate smooth, reliable motion. Due to their longevity and efficiency, both sleeve and ball bearings are extremely popular in DC fan manufacturing for a variety of cooling and ventilation applications.