Ball bearings and sleeve bearings are used extensively in DC fan manufacturing to provide effective cooling solutions. Both have advantages and disadvantages all of which should be considered in the design application phase.
Comparative Characteristics of Ball Bearing and Sleeve Bearings



Life span
Most ball bearing fans operate for approximately 50,000 hours or more. A conventional sleeve fan will operate for more than 30,000 hours. There are a variety of factors that determine the overall life of a fan such as ambient temperature, fan mounting position, amount of friction, and bearing lubrication used.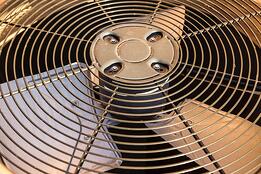 Under some conditions ball bearing fans and sleeve bearing fans have comparable life spans. However, when ambient temperatures or friction increase, or when mounted in a non-vertical position, the life of sleeve bearing fans decreases significantly. Sleeve bearings have broad line-contact between the shaft and bearing during the back-and-forth sliding motion which generates more friction than the point contact of ball bearings.