Industrial heating and cooling systems can succumb to various issues during their life cycles. If any complications in your system are left unattended, it could result in higher utility costs, damaged parts and equipment, or exposure to hazardous air quality. In many cases, these issues can be avoided by utilizing preventative maintenance techniques.
To comply with industry standards, heating and cooling systems must undergo annual preventative maintenance; it is good practice to prepare for upcoming seasons, as different temperatures and moisture levels can adversely affect different systems.
Since operating and energy costs can accumulate as time progresses, it's in the best interest of you and your customers to keep heating and cooling systems running as efficiently as possible. You should be conducting routine inspection to ensure all components are functioning correctly.
Pay attention to the signs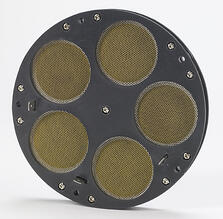 When performing preventative maintenance, there are several common signs that you should always be on the lookout for.
Listen for any abnormal noises.

If you hear sounds emanating from the system that seem out of the ordinary, that could mean fan blades or sheet metal panels are loose, and thus vibrating. Continuing to listen will help

identify the noise's origin; once you find it, thoroughly and carefully inspect the blades and motor.

Check if fans and motors are rotating easily—if they aren't, you need to immediately replace components.
Unusual odors could be a problem.

Part of the inspection process involves using your sense of smell. If the air around the system seems musty or moldy, there are a few possible explanations: standing water could be building up in drain pans; drain lines could be clogged or improperly installed; there could be ductwork leaks; or debris could be in or near air ducts. You can test any suspect areas with electronic leak detectors.

Any kind of burning smell in the system can be caused by loose electrical connections and overheating parts. This is a potential fire hazard, so you need to act swiftly if you smell burning.
Lack of airflow.

Lack or airflow may indicate a problem. You'll need to make sure fans are rotating smoothly; also, check for any type debris that could be obstructing the system. When heating and cooling systems have substantially low airflow, it can dramatically reduce the life cycle of compressors—in fact, this is a major cause of compressor failure.
Look for discolorations.

One of the more obvious signs of wear in your system is any discoloration; this can signal corrosion on various parts and equipment. If you see any abnormally colored water building up, rust might be inside your system. These issues can also indicate a moisture imbalance within the system.
Always remain vigilant
When you are open to these common signs of wear, you can prevent several issues from afflicting industrial heating and cooling systems. Being attentive and using these guidelines will enable you to lower maintenance costs and prolong the service life of your parts and equipment.