To the beer enthusiast, especially during football season, there are few things better than an ice cold brew at your favorite restaurant. While we can appreciate any kind of beer, at Pelonis, our focus is on high-end beer dispensing equipment.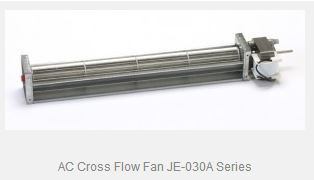 Beer dispensers, believe it or not, were first introduced in the late 19th century. In the beginning, they were served through casks and eventually moved to kegs, but the first home dispensers didn't make an appearance until the latter part of the 20th century. Now, our fans are doing their part to keep the beer cold when coming out of the tap at restaurants and hotels—and keeping customers happy.
For companies looking to bring our high-end equipment into their facility, we have more than a dozen AC cross flow fans that can suit any application. Our most popular selection is our AC cross flow fan JE-030A series, which is a temperature-resistant aluminum alloy and has a maximum pressure of 0.8mmAq to 1.7mmAq.
Keep Pelonis in mind next time you order an on-tap beer at your favorite restaurant, and if you're an engineer looking to spec a similar fan for a similar application or an application like beer dispensing that has the same challenges, give us a call.