In the medical industry, heart monitors are commonly used in patient care. These precision devices are recognized for the notable benefits they provide.
The use of heart monitors enables healthcare practitioners to recognize heart irregularities a patient may have. With this constant monitoring, practitioners can quickly attend to any potentially life-threatening issues.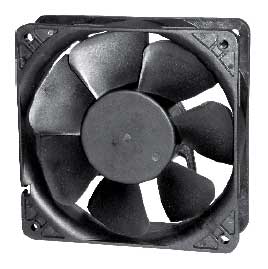 Preventative medical care has become progressively more demanding, and as such, devices like heart monitors must provide higher levels of performance. Unfortunately, improving the performance of a medical device does not necessarily improve its reliability.
At Pelonis Technologies, we have manufactured heating and cooling custom solutions for many years—and these solutions are frequently used to deliver enhanced reliability to medical applications. The case study below documents our manufacturing of a DC brushless fan for use in the medical industry.
Problem:
A medical company came to Pelonis needing a specialized, high-efficiency DC fan. This fan was to be used to cool the system componentry of a heart monitor machine. In addition to providing adequate cooling, the fan needed a variable air flow speed and custom wire connections and labeling.
Solution:
Our engineering team designed an 80x80x15mm DC fan capable of operating at 48 volts. Along with the client's distinct specifications, we utilized 2D CAD drawings to conceptualize the product.
The manufactured DC fan was tested meticulously for proper airflow, static pressure, speed, and power. Additionally, the DC fan passed dimensional and functionality inspections.
Result:
With a short turnaround of 12 weeks, Pelonis delivered the new fan directly to the client's door. Our DC fan offered an exceptional air efficiency of 40.7 cubic feet per minute (CFM) and a water pressure of 0.020 inches. The DC brushless fan was also fitted with Pulse Width Modulation to control the fan's speed manually.
Heat management is a key concern of medical device users. Pelonis' extensive industrial experience was instrumental in not only meeting, but exceeding the expectations of this medical company. For more information about the cooling fans available for your industry or application, download our eBook, How to Select a Cooling Fan.
There is no room for error when manufacturing products for medical applications. If your company needs a custom solution, please contact Pelonis Technologies today.