DC Fans in the Medical Industry
The team at Pelonis provides custom heating and cooling solutions for a huge range of applications and industries, including the medical sector. To better illustrate our custom capabilities, we've highlighted a few recent case studies below; all of these case studies deal with medical-industry clients who required specialized DC fans to ensure optimal equipment performance and safety.
DC Fan for Respiratory Care and Ventilation Equipment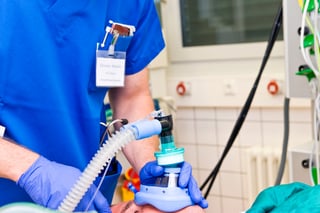 A major medical equipment manufacturer recently approached us seeking a low-noise fan that would allow for optimal cooling in a mechanical ventilator system.
They provided us with drawings and a bill of materials for guidance; their design called for custom wire connectors as well as a custom label.
Besides meeting of all their specifications, the fan design also needed to be able to meet strict quality, safety, and traceability standards.
Based on careful thermal analysis, our engineering developed a high-speed DC fan operating at 24 volts to deliver airflow of 101 CFM at a pressure rating of .384 inches H2O. Dimensions came in at 120 mm length x 120 mm width x 32 mm depth.
This unique fan featured a near-silent sleeve bearing design and two wires with custom connectors for interface to the ventilator's power control. And, as specified, a custom label clearly showed the part number. The customer was very pleased with the final product, which easily passed performance and reliability testing. We've now been supplying this fan to the customer for six years.
DC Fan for Endosurgery Generator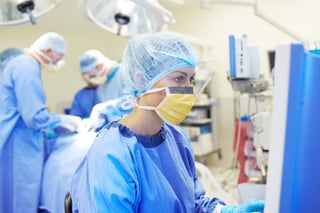 In another instance, a major endosurgery generator manufacturer reached out in need of a slim fan that could monitor and regulate fan speed; as such, the fan needed be outfitted with advanced tachometer and pulse width modulation (PWM) capabilities in order to ensure optimal generator performance during minimally invasive surgical procedures.
In addition to the fan, they also required a custom connector and cable length for the application.
The client presented us with initial design concepts and fan features for evaluation by our research and development (R&D) team.
We were able to design a slim 80-mm DC fan that met all of their specifications and requirements; with this design, no subassembly was required by third-party companies. The complete assembly — the fan, cable, and connector — could be easily plugged into the generator circuit board, and the client was very pleased with the final product.
DC Fan for Electrosurgical Generator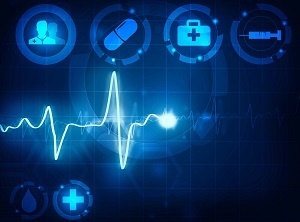 In another one of our past projects, a major medical equipment manufacturer required a compact cooling solution for electrosurgical generators they had designed.
They provided us with drawings and specifications, and our team submitted samples for their approval. After evaluating the samples, they were confident we would be able to meet their exact specifications and delivery requirements, and we received approval as an authorized vendor to supply to complete fan assembly.
Our team designed a small, 40-mm DC fan, which included a long, clear PVC tube to cover the lead wire. The assembly also featured a special connector that could be easily plugged into the generator. The client was pleased with the accessibility and versatility of the final assembly.
Learn More
In addition to DC fans, we also supply a wide range of industries with various heating solutions, motors, blowers, AC fans, axial fans, centrifugal fans, and many other cutting-edge solutions.
To learn more about our capabilities and product offerings, check out our comprehensive product catalog today.