In the world of manufacturing, you never know how good a company is until they have to perform under pressure. It is a given that to succeed you need to excel at the everyday; the expected level of service is just that: expected. At Pelonis, we pride ourselves on our ability to handle both the ordinary and the extraordinary.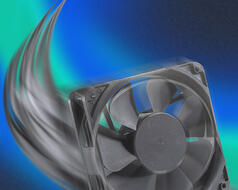 Recently, one of the world's most influential medical equipment makers came to us with a last-minute problem. As our client was nearing completion of a large project, they discovered that a critical fan in a number of fluid transport and flow measurement devices did not meet Class B requirements. This was more than just a problem of reputation or performance, without the Class B certification, they would not get the agency approvals that were necessary to sell their products. If they could not solve this problem quickly, they were facing tremendous losses across the board. Luckily, they came to Pelonis.
Because of our vast inventory and custom abilities, we were able to provide the fan they were looking for. We quickly sent them a sample so they could get all the necessary approvals to move forward. Once the products got the thumbs up, they selected us as their preferred vendor. This is a perfect example of how being prepared for the unexpected allows a company like Pelonis, to stand out in a crowded field. Because we came through in the clutch, we gained a customer for the long haul.
Quick turnaround abilities may get new customers through the door, but they stay for the consistency. If you want to learn how Pelonis can solve all of your axial AC and brushless DC fan and motor needs, then drop us a line today!