Automation is now a buzz word and hot technology trend in both the consumer and manufacturing worlds, so it is interesting to consider how various motion controls would work in a fully integrated and automated society.
To what degree could every aspect of a home's HVAC and appliances be operated via intelligent controls, and to what extent could a manufacturing environment be controlled by smart automation?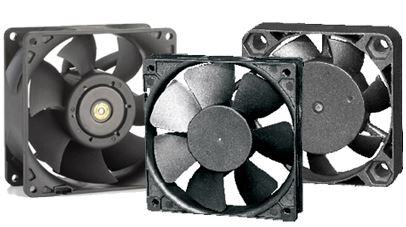 The use of Intelligent Motion Controls in DC brushless fans and blowers has already arrived. With Intelligent Motion Controls, the movement of air is now smarter.
The inclusion of full-wave-in-board circuit design and multiple features leaves no doubt that intelligence has enhanced air movement.
A few Intelligent Motion Control features for DC brushless fans and blowers include:
Inrush Current Protection – Allows the power to be turned on to supply current to the fan. The current begins at zero and gradually increases until the fan reaches its maximum speed and rated current.
Auto Start – An intelligent motion control ensures that if a fan's blade is blocked and released, the fan will automatically restart.
DC Voltage Signal Control – The DC Voltage Signal Control (VPWM) controls the speed by applying an external DC voltage signal.
Automatic Temperature Control – When the Automatic Temperature Control is applied, the upper and lower temperatures may be selected, as well as the choice of maintaining a minimum RPM below the minimum temperature chosen.
These are only a small sampling of the features that Intelligent Motion Controls provide to fans and blowers. You can learn more about Intelligent Motion Controls in DC brushless fans and blowers by downloading our free eBook.
Just click on the button below to access your free copy, and if you have any questions, please give us a call or send us an email. We are happy to hear from you and look forward to working together on your next project.