As in the U.S., the European manufacturing industry suffered deep consequences as a result of the recession of 2008.
Construction projects slowed or came to a complete halt, which hurt all sectors of the industry, including the market for fans, blowers, and heating elements.
According to some reports, however, the fan and blower industry seems poised for a comeback, which is welcome news for workers, manufacturers and customers in Europe and beyond.
Projected European Market Growth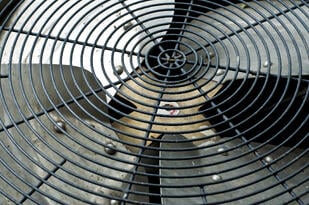 In 2011, Companies and Markets, a leading global aggregator of business information, released a report that analyzed 27 European Union countries to determine the health of the European market for ventilation equipment. They examined shipments of equipment such as axial fans, centrifugal fans, and cross flow fans, among others.
As a result of their research, Companies and Markets predicted that the European market would reach a value of about $6.75 billion by 2015. In other words, they expect that the market will grow by at least 8% more per year than in 2006, before the recession hit. In 2006, the European industry for fans was valued at $3.37 billion.
According to another report from Research and Markets on the UK market in particular, the ventilation industry—which includes both domestic and non-domestic ventilation products—has, in recent years, been revived "by positive levels of exports and after-market sales."
The report attributes better sales to the government's renewed focus on health, safety and energy efficiency. The data suggests that new building and environmental legislation set by the government has "stimulated product innovation and development."
A Bright Future for the European Market
Hopeful forecasts from leading market researchers suggest that the European market for fans and blowers is likely to continue improving in the near future. As the world slowly recovers from the global financial crisis of 2007 and 2008, members of the industry can look forward to a reprieve from what was once a stagnant market.
Learn more about cooling fan technology and how to choose the right cooling fan for your applications in our newest eBook, "How to Select a Cooling Fan":