If you haven't been in a hospital in a while (and we hope this is the case for all of you!) then you might have missed the high-tech revolution that is taking place in many medical facilities. Doctors and nurses are using nearly every type of high-tech gadget imaginable, whether keeping records via an iPad, or using precise controls and instruments for robotic surgery. As we have mentioned before, almost every piece of modern electronic equipment needs a fan to operate at peak performance. While it is nice for your home TV to work most of the time, it is critical – and in many cases, a matter of life or death – for modern hospital equipment to work all the time.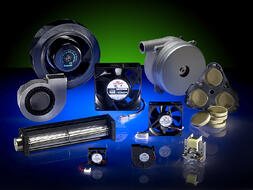 Recently, a major medical equipment firm came to Pelonis to create a durable, reliable, and cost effective fan for a radiofrequency energy system for use in operating rooms. This system enables surgeons to manage energy, which in turn allows them to attain the desired tissue effect. Thanks to our years of experience in the medical equipment field, Pelonis had no problem outfitting this state-of-the-art technology with the perfect fan.
The next time you are looking for a fan to facilitate air movement, cooling, or heating, just remember that Pelonis puts the same amount of effort and technical expertise into everything we make. So whether you need to cool a tanning booth, run an HVAC system, or keep the world's most complex and intricate medical equipment running at 100%, no one beat Pelonis.