Today's world is constantly evolving, and it demands that technology keeps up the same fast pace. Though it may seem like cell phones and computers (and other fun gadgets) get the most attention, these aren't the only technologies becoming more advanced.
It might interest you to know that heating technologies have also seen vast improvements over the years. The heating industry, like many other industries, has a strong need for more advanced products; in regards to heating, these products are expected to offer a balance of safety and optimal performance.
Modern heating technologies are proving to be versatile and worth learning more about—you may even consider using them for your heating applications.
Heaters with PTC Chips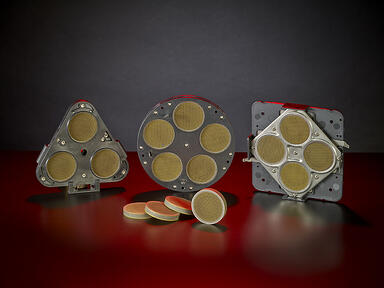 Immersion heaters once only used resistance wire, but modern heaters can use Positive Temperature Coefficient (PTC) chips as the heat source. These ceramic chips offer various resistant qualities and when properly used, they can stop your system from overheating—this is a huge benefit for any users of wet process heating methods.
Rather than generating heat when electrical voltages are applied to them, PTC chips only heat up when they reach a specified temperature; the surface temperature limits can reach a maximum of 518°F (270°C), and that limit doesn't depend on the surrounding environment of the heater itself.
PTC technology can be wired into the existing circuitry of resistance heaters (when properly rated for wattage and voltage). Due to this fact, PTC heaters can be used for the same heating applications of resistance heaters, such as electric water and space heaters, ranges and ovens, and similar products.
PTC heaters offer more safety and efficiency than traditional resistance heaters. The self-limiting characteristics of PTC chips actually make the heater self-aware—or "smart" in a way. Maybe they aren't as smart as your phone, your television, or even your watch, but this technology can only improve with time.
Strip Heaters
Strip heaters are also notable in modern heating applications. These heaters can be mounted on different exteriors to heat a specific surface or the air around it. Typically used for convection air heating, strip heaters offer effective heat transfer and can easily be controlled by mechanical or bimetal thermostats.
Capable of providing clean, uniform heat with high sheath temperatures (usually reaching 500°F) and watt densities, strip heaters are both cost-effective and highly efficient. These heaters can either be clamped or bolted onto objects or solid surfaces depending on your preference, and are generally used for indoor applications.
These heaters are ideal for contact heating over massive areas; they come in several different varieties, including standard, finned, wide, ring, and seamless sheaths. With such a range of options to choose from, you should be able to find a strip heater to meet your needs—whether you need dimensional stability, easy installation, or higher temperature applications.
You can read more about PTC heating and the benefits this particular technology offers in our eBook on the topic here:
Though heating technology continues to advance every day, Pelonis Technologies stays ahead of the curve to offer you the best products for your heating needs. To learn more about modern heating technologies and how they can improve your application, contact us today.