Market for Industrial Fans, Blowers Expected to Reach $10.4B in 5 Years [Report]
According to a recent report, the global industrial fans and blowers market is projected to exceed USD $10.4 billion by 2024.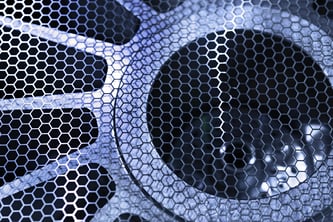 Several factors are likely driving this continued growth trajectory:
Industrial economic health has fed into a growing need for industrial fans and blowers
Economic growth in emerging countries has fueled the construction of new factories that need large-scale ventilation systems
Increasing use and adoption of power generation creates more uses for industrial fans and blowers
Drawbacks like the increasing production costs and growing concern regarding potential environmental impacts may hinder growth and adoption, but sales are nonetheless projected to increase over the coming years.
Global Growth Projections
North America currently has the largest consumer base of industrial fans and blowers, followed closely by Europe and Asia Pacific. Asia has enormous growth potential, but price sensitivity has blocked significant market growth in this industry. It's likely that increasing fan and blower costs will need to be addressed before the Asian market reaches its full potential.
With incredibly diverse applications, industrial fans and blowers are ubiquitous across industry; as demand continues to grow, the global market for these products is expected to continue on a positive growth trend for years to come.