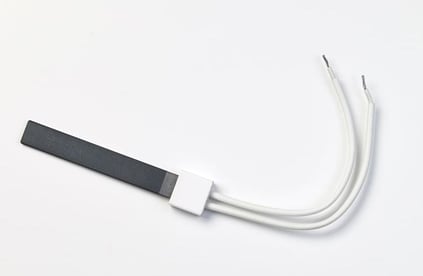 Immersion heaters, also known as bayonet heaters, are electrically powered direct contact heating devices used to heat material inside a container. They are versatile, able to be used in a variety of applications and processes where the temperature of oils, solutions, heat transfer fluids, and other liquids must be regulated. Electric immersion heaters often replace other types of furnaces like fuel-based fluid heaters, reactors, infrared, microwave, and resistance heaters. Industrial immersion heaters play an important role in many sectors, from food and agriculture to chemical applications and more.
Applications of Immersion Heaters
Immersion heaters have many uses for both residential and industrial applications. They offer a more accurate, controllable heating method as well as enhanced heating efficiency, broad versatility, and low maintenance requirements. Household uses include electric water heaters, air conditioning, instant hot water taps, steam generators, reactors, and other corrosive or high-temperature applications. Industrial uses for immersion heaters are vast and varied, including:
Cement curing. Immersion heaters speed up the cement curing process with fast, consistent results.
Chemical industry. Electric immersion heaters are critical for keeping a stable temperature and preventing freezing of detergents, water, oils, and acidic or basic solutions.
Food processing. Ceramic immersion heaters are ideal for controlling moisture that leads to the growth of pathogens and bacteria that threaten the quality of food items. Immersion heaters can sterilize containers and heat liquids to meet government regulations and comply with quality standards required of food processing operations.
Laboratories. Immersion heaters are used in labs for sterilization, autoclaves, and pill drying.
Nuclear power. Nuclear power plants require pressurized water in reactors to produce steam. Immersion heaters accurately raise water temperatures to keep consistent pressure.
Oil and gas industry. Immersion heaters allow oil and petrochemical products to flow at cold temperatures by heating them without changing their underlying infrastructure.
Wastewater management. When temperatures get cold, immersion heaters ensure that water in reservoirs and pipes doesn't freeze to ensure water treatment doesn't fail.
Immersion Heaters From Pelonis for a Wide Variety of Applications
Pelonis Technologies' ultra-high temperature ceramic immersion heaters provide more efficiency, durability, and flexibility compared to other heaters on the market. Improved efficiency translates to significant cost savings for your project. Our ceramic immersion heaters have a 98% higher thermal efficiency, meaning they can achieve higher temperatures with less voltage.
Key features of our immersion heaters include:
Corrosion-resistant
Durable and long-lasting
Greater heating efficiency for both gases and liquids
High thermal conductivity
Needs minimal repairs
Usable in air or water
Pelonis Technologies offers the highest quality products at competitive costs. Dependable, durable, long-lasting equipment like our immersion heaters saves time and money. Partnering with Pelonis provides an excellent return on investment.
Partnering with Pelonis Technologies
Pelonis Technologies' management team and engineers have over 25 years of experience in product development and manufacturing. We use innovative and flexible manufacturing techniques that allow us to scale production for everything from large-scale to small projects. Our facilities meet or exceed the industry standards such as ASA, ANSI, and MIL-STD, and our L-10 life testing procedures monitor product life.
Our team of experts is here to provide our customers with the services, solutions, or designs to meet their needs. We have the expertise to fully customize our blowers, fans, motors, and heaters to meet specific project needs under the most demanding industrial conditions. Our immersion heaters provide numerous benefits, including superior longevity with minimal maintenance. Contact Pelonis today for questions about our products, services, or processes.