As part of our continual effort to expand our offerings and meet the needs of a diverse range of clients, Pelonis Technologies, Inc. (PTI) is proud to introduce our latest development: ultra-thin flexible heaters. These versatile heating components offer superior thermal properties and can meet specifications for a wide variety of industries and applications.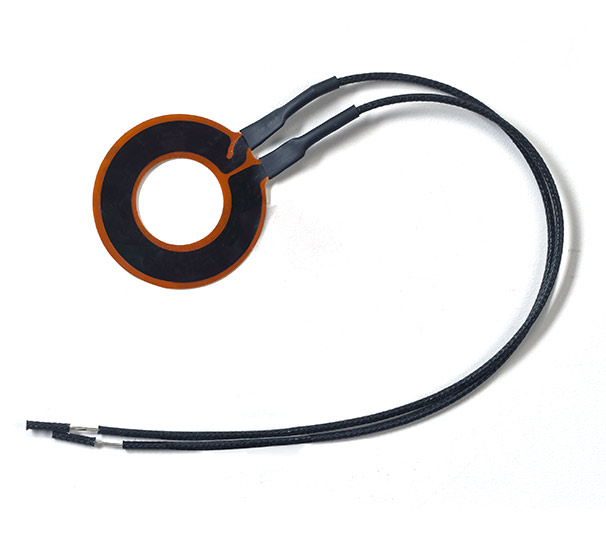 Featuring an ultra-thin construction and low mass, these flexible heaters transfer heat more efficiently than standard foil imprinted heaters. Their built-in nano-technology heating elements create stronger bonds, resulting in higher temperature capabilities and higher wattage for a quicker heat-up.
These heaters can safely operate at up to 210°C (410°F) and as low as -200°C (-328°F). Ultra-thin flexible heaters also produce less EMF (electromotive force) than printed or wired circuit heaters, preventing the development of cracks and breaks that could cause system failure.
Finally, ultra-thin flexible heaters are simple and easy to install. Extremely lightweight (only 0.04 g/cm2) and thin (less than 0.22 mm), a simple peel-off adhesive allows the heaters to be attached to the surface of any item. For applications requiring higher wattage density or temperatures below -40°C, ultra-thin flexible heaters can be completely covered by pressure plates without any trimming or cutting of the clamping metal.
Besides being able to fit into small applications, these heaters can also be designed with complex geometries and customized features, such as cutout holes and multiple heating areas.
Whether dealing with critical aircraft equipment, satellite and communications systems, or commercial products such as food trays and car-seat heaters, PTI's ultra-thin flexible heaters can be customized for use within a variety of industries, providing all the essential features of standard heaters with the added benefit of flexibility.
About Pelonis
For over 25 years, Pelonis Technologies, Inc. has been a global leader in the development and manufacture of fans, heaters, and motors. Specializing in high-technology industries and original equipment manufacturing, our team is committed to providing exceptional quality at competitive prices.
To learn more about our ultra-thin flexible heaters, download our free Flexible Heater Catalog today.