Pelonis Technologies has been a leading manufacturer of high-quality heating and cooling solutions for over 25 years. In addition to our technical expertise, our success can be attributed to our unmatched customer service. To provide a better online experience for our customers, our team has launched a new company website.
The new Pelonis Technologies website has a more responsive design, allowing easier access and viewing on your preferred media—computers, mobile devices, etc. Navigation between site pages is smooth and gratifying thanks to a fresh, new user interface and faster loading capabilities.
What You'll Find on Our Website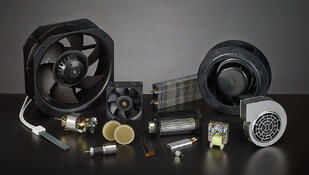 Though the look and feel of our website has changed, it still offers users a wealth of information.
Cooling Fans & Blowers

– Our selection includes various AC, DC, and Micro Fans & Blowers, including Centrifugal Fans, HVAC Axial Fans, Twin Centrifugal Auto Blowers, and more. We also offer related accessories such as Fan Trays, Fan Guard & Filter Kits, and Power Cords.
Heating Solutions

– We provide the most innovative heating solutions with superior thermal properties and energy efficiency. Our products include Ultra-Thin Flexible Heaters, Honeycomb PTC Heaters, PTC Heater Assemblies, as well as PTC Heating Elements.
Motors

– Our AC and Micro Motors deliver high performance to meet the requirements of any application. We have several models available, and each has unique properties and ideal application uses.
Blog

– This blog page is constantly updated to reflect the most recent industry trends. Our blog topics include: benefits of centrifugal fans, modern heating technologies, lowering design costs of heating applications, and more.
Resources

– The Pelonis Technologies team produces several technical eBooks and product catalogs to provide customers a better sense of our capabilities. eBook topics include "How to Select a Cooling Fan" and "Benefits of PTC Heating."
Visit Pelonis Technologies Today
The new Pelonis Technologies website offers product information, supplemental resources, and customer support for any professional in the heating and cooling industry. To learn how we can improve your next application, please visit our new website at www.pelonistechnologies.com.