Automotive Industry
With more than 25 years of experience providing air movement equipment, Pelonis Technologies provides innovative, efficient solutions which meet the rigorous requirements of the automotive industry. Our automotive fan product line offers quality, performance, and value in a wide variety of specs to meet your needs and exceed your expectations.
Our Automotive Solutions
Pelonis Technologies' lightweight automotive fans include integrated features for improved control. One such feature – known as Pulse Width Modulation (PWM) – allows for speed control operation, providing unparalleled energy efficiency and near-zero power loss. Additionally, our automotive fans include other value-added features such as quiet operation, a long service life, and resistance to temperature extremes. This extensive list of features means our products fit a broad range of automotive applications.
Our highly skilled quality assurance team and state-of-the-art quality testing equipment allow Pelonis to bring cutting-edge solutions to the automotive industry. By holding ISO 9000 and ISO 14000 certifications for quality and environmental management, we offer quality, reliability, and consistency throughout our entire automotive fan product line. Whether you need automotive fans, twin centrifugal blowers, or Fin PTC Heaters, Pelonis Technologies has the right solution.
Automotive Case Studies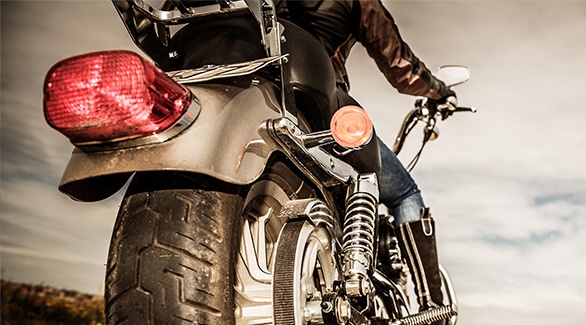 Recently, Pelonis partnered with a large, international motorcycle producer to provide an innovative feature that would improve rider comfort. Often, motorcycle riders are faced with a trade-off between comfort and safety. While protective footwear is essential, summer riding, hot pavement, and steamy traffic jams can often make riding boots too warm and uncomfortable. In this particular case, Pelonis designed a fan to cool the rider's feet in these extreme conditions.
In another example, Fin PTC Heaters from Pelonis are used to defrost electric trucks and cars in environments with extremely cold temperatures. Our Fin PTC Air Heaters for electric vehicles include safe and efficient ceramic Positive Temperature Coefficient technology to act as the constant power resistor for battery discharge tests. The PTC thermistors used in these high powered heaters are self-regulating elements that can operate at a nearly constant power over a wide range of voltages and environmental conditions.
From one extreme to the other, companies trust Pelonis Technologies to provide the ideal automotive fan solution.
Recommended Models
Pelonis offers three categories of automotive fans in a broad range of models to meet your particular requirements.
Twin Centrifugal Auto Blowers
Our Twin Centrifugal Automotive blowers lead the industry by offering quiet, efficient operation in a lightweight design with a long lifespan of more than 20,000 hours. Our blowers include Pulse Width Modulation and Electronically Commutated DC motor technology for increased energy efficiency and a broad range of operational temperatures from -40º C to 85º C.
Automotive Fans
For the quiet, efficient, and lightweight automotive fan with a long service life, look to Pelonis Technologies. Our fan designs include patented brushless DC motor technology with impellers to reduce noise and vibration. Like our blowers, condensation and evaporation fans operate efficiently in extreme conditions from -40° C to 85° C and include Pulse Width Modulation.
Fin PTC Heaters
Fin PTC Heaters are versatile and offer a number of advantages for the automotive industry. Self-regulating, a Fin PTC heater will not overheat and offers improved conductivity and efficiency while extending the life of the device. Various designs – such as low air resistance and high heating models with single or double insulation - allow for use in wide range of applications. Other features, including fast thermal response, low in-rush current, and auto cutoff ensure optimal operational safety.
Our Fin PTC Heaters come in a variety of Voltages range from DC 12V to DC 580V and sizes including:
T26 W90 L93
T26 W65 L70
T26 W30 L93
Additionally, our available mounting frames include models:
MHF-93
MHF-90
MSHF-70
MSHF
The Best in Air Movement Technology
At Pelonis Technologies, we take pride in offering industry leading solutions which provide the highest quality, durability, and reliability available in the market today. Contact the skilled staff at Pelonis to start formulating the ideal solution for your automotive fan requirements.
For help selecting the right components for the automotive industry, reach out to the team at Pelonis today; our experts are on hand to answer any questions you may have. Learn More
Let us put our experience and expertise to work.