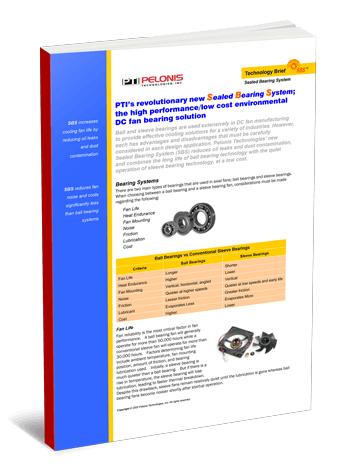 Our revolutionary new Sealed Bearing System; the high performance/low cost environmental DC fan bearing solution.
Ball and sleeve bearings are used extensively in DC fan manufacturing to provide effective cooling solutions for a variety of industries. However, each has advantages and disadvantages that must be carefully considered in each design application.
Pelonis Technologies' new Sealed Bearing System (SBS) reduces oil leaks and dust contamination and combines the long life of ball bearing technology with the quiet operation of sleeve bearing technology, at a low cost.
To find out more, please fill out the form to the right to download your free copy of our SBS Sealed Bearing System PDF today.