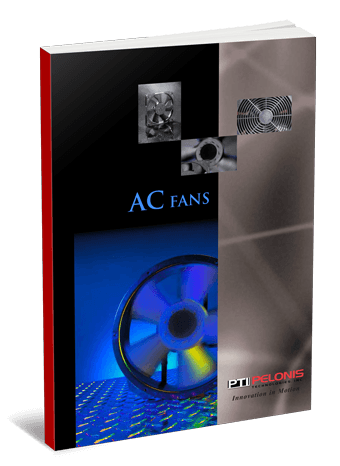 Pelonis Technologies' RoHS compliant AC fans are available with a variety of features that provide value-added benefits to our customers. A few of the many AC fan features available include:
Unique multi-blade designs increase airflow
High quality bearings ensure quiet operation and longer life
Impedance protection ensures safe operation at high temperatures
Thermal protection reduces fan overheating at high temperatures
Pelonis Technologies' AC fans are available from 80mm to 254mm sizes. All of our AC fans meet UL, cUL, and CE requirements. They include long life metal and reverse impeller types, low noise and high efficiency designs.
To learn more about these fans, please complete the form to the right.