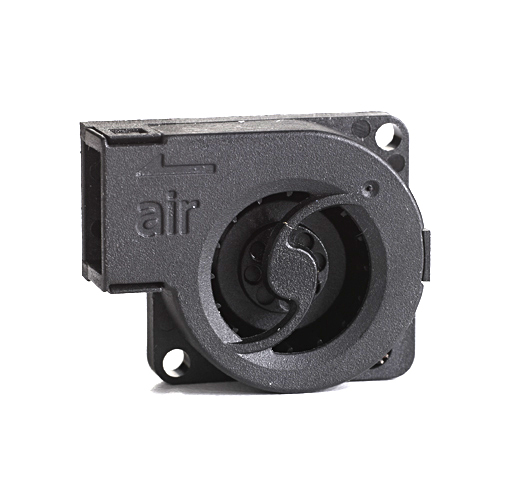 Pelonis Technologies' innovative Micro Blowers are uniquely engineered for high-quality, value and performance to meet the needs of today's demanding applications.
The Need for Miniature Cooling
Today's industries for cooling products require devices that are increasingly smaller, lightweight, have low power consumption, and reduce heat generation.
Micro Blowers are ideal thermal cooling solutions for applications that have limited space with restricted power budgets. They manage heat generation effectively, are energy-efficient, and have a long operating life.
Micro Blowers Quick Reference Chart
Series
Size
V
CFM
M3/min
mmAq
inH2O
dBA
RFB2008
20 x 25.7 x 8.5mm
(0.79 x 1.01 x 0.33in)
3.3 | 5.0
0.38 | 0.57
0.01 | 0.02
2.14 | 4.73
0.08 | 0.18
25 | <35
RBS2218
22 x 26 x 17.5mm
(0.87 x 1.02 x 0.69in)
5.0
0.7
0.02
4.8
0.19
40
RBT2235
22 x 26 x 35mm
(0.87 x 1.03 x 1.38in)
5.0
1.2
0.03
3.1
0.12
40
Axial Air-Gap Cooling
Traditional blowers include silicon steel motors with radial air-gaps. Miniaturization is difficult, operation is inefficient, and power loss is greater at higher temperatures.
By using Axial Air-Gap Technology, Micro Blowers are smaller and more energy efficient than traditional blowers and have almost no power loss at higher temperatures.
Micro Blowers can be used in a variety of applications including:
Portable medical devices
Portable computers and electronics
LED lighting
Smartbooks and tablets
Portable HDD
IP cameras
High-speed memory modules
CCTV security surveillance systems
Pocket projectors
Micro fuel cells
GPS devices
Portable plasma generators
Portable air-quality monitoring devices
Ventilation and defrosting
Mask/Helmet/Glass ventilation
Solar and wind energy devices
Micro Blowers are ideal alternatives to traditional fans and blowers and can be customized to satisfy a variety of applications that require an effective miniature cooling solution.