The team at Pelonis Technologies is proud to offer advanced custom solutions for all types of industries and applications — from medical equipment, aerospace, and defense to heating and air conditioning, automotive, and appliances.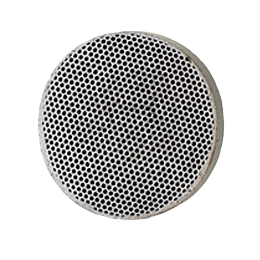 As an innovator in air-movement technologies, we specialize in cooling fans and blowers, induction motors, and specialty heating products for commercial and industrial applications.
And with our cutting-edge capabilities and equipment, we can customize any of our standard DC/AC fans, DC blowers, and DC respiratory equipment to meet specific applications and requirements.
For over 25 years, we've been manufacturing products of industry-leading quality and reliability. Our production facilities are both ISO 9000 and ISO 14000 certified, and we consistently meet the highest industry standards — including requirements set forth by organizations such as UL, CUL, CE, and TUV.
We also carry out routine quality-control procedures to ensure our equipment is functioning optimally, and we conduct L-10 life testing to measure the life span of each product.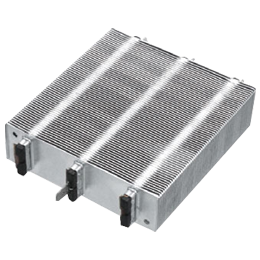 Our skilled engineering teams maintain consistent communication with all clients, allowing us to create top-quality custom products that meet their exact requirements and timelines.
This degree of collaboration is upheld throughout the entire manufacturing process — from initial design and product specification to final labeling, packaging, and delivery.
Also, daily communication with technical experts helps ensure our products fit all mechanical needs while allowing us to respond quickly to any needed changes or alterations.
We have the flexibility to make adjustments and additions to custom projects at any stage of the process; nothing needs to be set in stone from the start.
Custom Work Case Studies
To better illustrate our custom capabilities, we've outlined a couple of recent case studies below.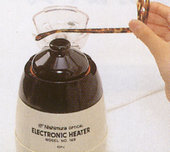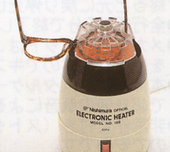 One of our customers approached us seeking a more reliable product for use in critical military applications.
To pinpoint the ideal solution, we first conducted a series of tests to evaluate the product they had been previously using.
We then identified the various protective measures we would need to incorporate into the design in order to maximize product performance and improve reliability during use in the field.
After close collaboration with the customer, our engineering team was able to design a moisture-resistant product that could better withstand dust, allowing for a longer life span and fewer maintenance needs. The final product not only met the customer's requirements for long-term reliability, but also reduced overall costs.
In another previous job, a company in the medical field asked us to help them design a quieter fan, which would be used to provide cooling for medical equipment. The fan they were using at the time was too noisy, making for an unpleasant patient experience.
The customer provided us with drawings and designs to help us envision the type of product they were seeking. Working closely with their team, we modified the design for optimal fit and function before creating a prototype of a new fan that would easily meet their desired specifications.
We then performed field testing to refine its functionality and created the final tooling needed to manufacture the product. The result was a thinner, space-saving fan that was both quieter and higher-performing.
Learn More
Pelonis can meet all types of custom heating and cooling needs, and we're proud to serve a wide range of industries and applications. Looking for a custom solution for your specific needs? Download our catalog today to learn more about our custom capabilities.