Custom Military Equipment to Withstand the Elements
At Pelonis Technologies, we manufacture the highest quality fans, blowers, heaters and heating elements, and motors for use in a wide variety of industries, including the medical field and military/defense.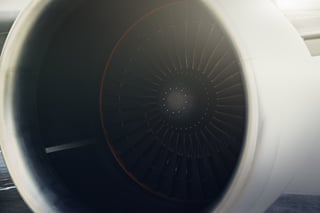 We offer an extensive catalog of AC and DC fans and fan accessories guaranteed to meet OEM specifications for airflow, pressure, and efficiency.
In addition to our existing inventory, we also work directly with clients to tailor our products to their needs, as we did for a customer in the following case study specific to the defense industry.
The Problem
The client sought a frameless cooling fan that could withstand severe sand, dust, and moisture exposure in an outdoor environment. Their current design had an inferior level of protection that succumbed to the rigors of the outdoors and a barrage of elements. As a result, the fans suffered frequent failures while in the field, which led to equipment breakdown and loss of time and resources to correct the issue.
The client's involvement in the defense industry made this situation particularly unique; their fans needed to perform well in diverse environments. Given the mobile nature of military operations and the need to work in a variety of scenarios, our team sought to provide a cooling fan that could withstand environments where operations are currently taking place as well as environments in which operations could take place in the future.
Evaluation of the Problem
We acquired the product currently in use by the client in the field and conducted a series of our own thorough tests in order to ascertain several key considerations as we moved forward with our own design solution. Our team determined the type and level of protection required for optimal performance under varying circumstances of application.
The Solution
After conducting various levels of testing, we determined that the best solution was to include IP67 ingress protection to the internal circuit and fan components for protection against harsh elements such as sand, dust, and immersion in water.
Along with the IP67 for the circuits and fan components, we decided that a salt-fog protection was essential for operations in more extreme environments to mitigate effects of corrosion on internal fan components.
These alterations maintained the overall design of the fan and could be seamlessly installed into their respective equipment.
The Result
The outcome was a product with IP67 ingress protection and salt-fog protection that has proven to successfully endure long-term exposure and maintain top performance while operating in extremely harsh conditions. As a result, costly downtime and equipment failures in the field resulting from faulty cooling fans have been virtually eliminated. The client has utilized our design and cooling fans in the field for over two years with great success.
Want to Learn More?
The Pelonis Technologies team is serious about developing creative solutions for our customers within the military and defense sector. Contact us for more information, or learn more about our products in our catalog.