Correcting Noise and Vibration in Ultrasound Equipment
At Pelonis Technologies, we're proud to manufacture some of the industry's highest-quality fans, blowers, motors, heating elements, and heaters.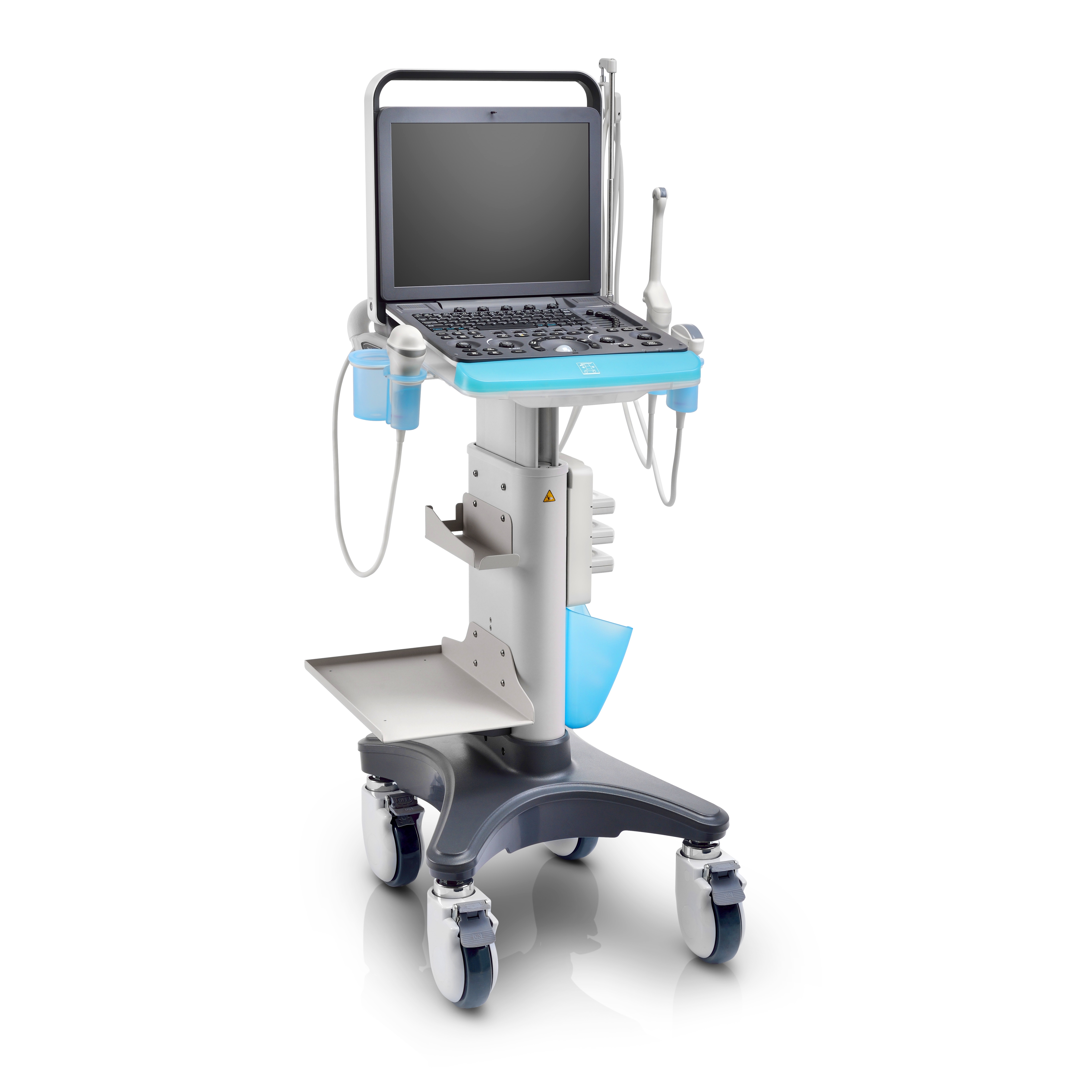 These products are used in a wide range of industries, including the medical field.
To meet the critical needs of this industry, we offer an extensive catalog of AC and DC fans and fan accessories, which are guaranteed to meet OEM specifications for airflow, pressure, and efficiency.
And in addition to our standard inventory, we can also work directly with clients to tailor our products to their exact needs, as we recently did for a customer in the medical field.
Below is a detailed case study outlining this job.
The Problem
A major medical manufacturer of ultrasound equipment came to us with concerns about the level of noise and vibration occurring in their machines. At the time, the customer was using DC frameless fans to cool the equipment.
Seeking to lower the amount of noise that patients would experience during ultrasound use, the customer requested that we provide an alternative solution with an improved design that could fit into a special enclosure.
The Solution
We started by reviewing the customer's existing drawings and designs of the new fan they were requesting, making necessary modifications for optimal fit and function.
To address the noise issue while adhering to the exact specifications at hand, we developed a 3D CAD file of a thinner, space-saving design that included a custom fan blade. Using the CAD file, the customer could easily try out the modified design in their own software to test form and fit.
Once we had the customer's approval, we then developed, built, and tested a prototype fan to evaluate its actual performance and gauge noise output. We used the performance results to plan and complete final tooling for the new design, making additional samples of the updated product for field tests.
Ultimately, Pelonis developed a successful solution through trial-and-error testing of a variety of fan blade designs and housing structures. These tests gave Pelonis the information necessary to determine optimal product design, in terms of both performance and noise reduction.
The Result
After completing the trial-and error-process we used to design, create, and test the prototype, our team was able to provide a new fan design that was thinner and more compact — saving valuable space while still meeting the customer's need for quieter operation of ultrasound equipment.
The client was very pleased with the end result and was impressed with our level of communication and close collaboration throughout the entire process. The new fan design is currently being implemented for use later this year.
Learn More
The team at Pelonis Technologies is proud of our work in the medical industry, helping to ensure patients and practitioners alike receive the protection and reliability they need in medical equipment and devices.
To learn more about our selection of DC fans and other cooling equipment, check out our comprehensive product catalog today.