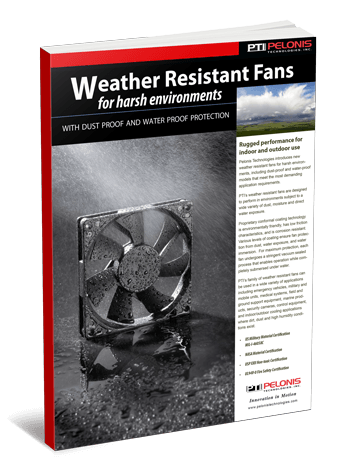 Our weather resistant fans are durable and suited for the most demanding applications.
PTI's weather resistant fans are designed to perform in environments subject to a wide variety of dust, moisture, and direct water exposure. Proprietary conformal coating technology is environmentally friendly, has low friction characteristics, and is corrosion resistant. Various levels of coating ensure fan protection against dust, water exposure, and water immersion. For maximum protection, each fan undergoes a stringent vacuum sealed process that enables operation while completely submerged under water.
To get a free copy of our data sheet on our weather resistant fans, please complete the form to the right.