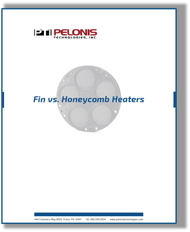 The advantages of PTC Air Heaters are clear - They offer a positive temperature coefficient, reduced resistance, and a fast heat up towards operational temperatures.
Despite these benefits, not all PTC Air Heaters are created equal. Analyzing these differences, especially between Fin and Honeycomb Heaters is the focus of this eBook.
Download your copy to:
Understand which heater offers the best overall performance
Explore relevant applications
Review design and technical notes
Fill out the form on the right to access this resource.