The Pelonis Technologies' B1793 Titan Series Blower is engineered to be rugged and heat resistant.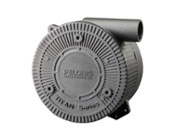 This AC Blower is a great cooling system for a number of applications, such as automotive, industrial, and medical, among many others.
The CAD file, in .STEP format can be used in your application designs to ensure a proper fit.
To download your copy of the B1793 STEP file, please fill out the form.